Once upon a time I read a little article on a well known internet publication by a probably perfectly lovely woman about what a rip-off getting your hair done is. Now it may come as a shock to you but I became somewhat offended by this. In fact, I became so incensed by the whole notion that the much loved career I had worked so hard to succeed in was being so brutally disregarded as worth spending money on, that I decided then and there that I would write a counter piece to this slanderous accusation.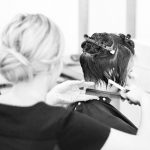 I wrote three whole sentences and promptly deleted them all, deciding that I'd leave the awkward financial discussions to the grownups, and go about my life blithely ignoring my slightly festering wounded pride. Turns out ignoring stuff doesn't make it go away, who knew? So here I am, finally, vigilante style, wearing a fabulous sparkly sequined cape, out to defend the dolefully under appreciated (by some) work in the hair and beauty industry. Just call me Super Sarah.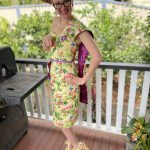 I can absolutely appreciate that not everyone can afford to spend the kind of money that we charge at Bach Hair. But that doesn't mean that it's not worth the money. We aren't over inflating our prices to fill our pockets with gold, like pirates pillaging unsuspecting ships. Behind the scenes, a lot of thought goes into each and every price tag, in order to give our staff and our clients and the business everything they need.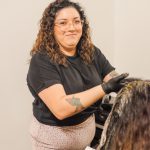 I'm going to give you the top end here, because I'm all about the dramatic effect and it's just not as impressive if I give to the prices of one of our emerging stylists! I charge $150 for a haircut which gives you approximately 45-60 minutes of my time. For colour you are looking more in the $215 range per hour! Sounds steep doesn't it? We have an incredibly versatile, talented and experienced team but for context I'm going full self promotion. Sorry team, I love you all i promise! 
I'm Sarah, the recently qualified Wella Master Colour Expert, which took 6 months and 10 exams to complete on top of my 13 years in the industry as a qualified hairdresser and the 4 year apprenticeship where i worked full time in a salon as well as attending college once a week. I am the salon Creative Director and Social Media Coordinator, I write all the blog posts, social media captions, the monthly Newsletter content and am involved in most of the marketing campaigns. I direct all our photo shoots, I oversee all the creative content in the salon and I work as a mentor to our entire team utisilising my Colour expert qualification. Worth getting a pretty decent hourly rate right?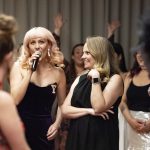 Except, that charge to you also covers a bunch of other things. Electricity to get that lovely style and warm water to wash your hair. Rent. Utilities, like water to wash your hair and to keep the towels and dishes from your fancy coffee clean. Fancy coffee. Milk. Tea. Biscuits.Chocolates. Cups. Crockery. Product such as shampoo and conditioner, styling products and colour. Soap to wash your hands. Equipment like hot tools, trolleys, brushes, colour bowls. Co-Ordinators to greet you, answer the phone so your stylist doesn't have to, and make your appointments. Apprentices to grow the industry so we can continue to do your hair in the future. Education for all staff to continue to keep up to date with their skills. Sustainable business practices. Toilet Paper. 
And then paying your actual stylist and the owner of the business.
I invite you now to do your own sums. What do you think your stylist is getting paid after all of that? How much money do you really think your salon has sitting around in the bank? The truth is that the vast majority of salons are barely making it week to week turning a profit and that highly qualified hairdressers in a vital industry are rarely able to be paid their worth, so are leaving at an increasing rate. I and the rest of our team are so fortunate to work at a salon where our worth is recognised, we are encouraged to and compensated for continuing our education and increasing our skills and that we are able to offer a full, high quality service to all our clients because we don't have to cut corners to make ends meet.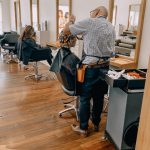 Because that's what is happening when you are getting charged less. And maybe you can do without the shampoo and the coffee and the biscuits because you are "only getting a tiny trim". But what you sacrifice with a 'cheaper' service is the well being and experience of your stylist and their livelihood. Understand that they are most likely not going to be paid as well, and probably have higher out of pocket expenses for their own further education, equipment upkeep and purchase. That $25 dollar haircut you got was a bargain right?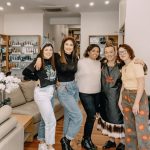 Not everyone can afford to come to a luxury salon like ours, and that is absolutely ok. Supporting your favourite salon, whatever they charge is only going to help the industry, and quite honestly it can take all the support you can give.  Because If the global pandemic has taught us anything, it's that hairdressing is a lot harder than anyone ever thought and that having bad hair makes you sad. There are enough things out there making us sad so I say put down the box dye and the nail scissors, stop watching YouTube tutorials on how to cut your own fringe and come and support your one of a kind, amazing, fabulously talented hairdresser. Whatever the cost.