December 2021 has finally arrived! Break out the champagne – if you managed to snag a bottle – and pop those party poppers because it's time to celebrate! This past year has been full of strange and unusual events but for us at Bach Hair it has been full of joy, success and new beginnings. So let's take a stroll down memory lane and reflect on The Year That Was…
New Beginnings
After our exciting merger last year, our team has expanded! This year we welcomed not 1, not 2 but 5 new members to our team! Our little team isn't so little any more – it is now a powerhouse team of talented individuals working together in harmony. I know we say it every time, but this really could be our best team yet!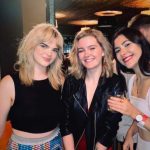 The dynamics of a team can be complicated – balancing the skills and personalities of all the individual members is a delicate task – but I think we have absolutely nailed it! Our lovely team are all kind, considerate and welcoming of each other and it really does make coming to work a pleasure. If you haven't been introduced to some of our newer team members, make sure to say hello at your next visit! 
Success
In February 2020 our team put their creativity to the test and came up with a collection of looks that we felt sure would catapult us into hairdressing stardom. Our entry into the AHIA Salon Team of the Year was one we were so excited to share. And then….. It got cancelled. So we patiently saved them up for entry into the 2021 awards instead. Which worked well for us because WE MADE THE FINALS!!!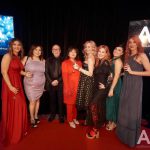 While we have had individual entries into various awards be named finalists and even be winners, this was the first time we have been nominated for one of the big ones. The Australian Hairdressing Industry Awards are the most prestigious awards in Australia and New Zealand so to be recognised on this platform was a privilege. We may not have actually taken home the title this time but rest assured, we have something exciting in the works for next year's entry so watch this space!
Joy
Ah, now this is a word we haven't seen much in the news this year. Joy. Death, Destruction and Horror seemed to dominate the airwaves. But amongst our world at Bach Hair, we have chosen to ignore all that and focus on the wonderful things this year that have brought us joy. Which a surprising number of things have done! So here is my list of joyous events to round out this year of unexpected outcomes…
Spending time together at a fancy cocktail function in Sydney celebrating our first ever Salon Team of the Year nomination. It was so much fun dressing up in our finery and being amongst our peers after 18 months of solitary confinement!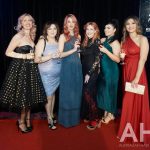 Starting our Bach Hair podcast 'The Snip It'. It seemed only natural for professional talkers like myself and our team to put those skills to good use and share our insider knowledge with the public. The 20 -30 minute episodes cover all the questions you have about hair topics important to you aimed at making it easier to talk to your hairdresser about what you want so you can always be happy with your hair! What could be more joyous than that!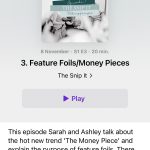 Being busy! Our salon bookings are always full and our team loves the opportunity to treat our clients and send them out into the world with confidence in their fabulous new hair!
Fashion Week! The lovely Chloe got to pop down to Sydney earlier in the year and be a part of the Wella team backstage at the Alice McCall show. What fun it was for her to use her expert skills and work with some of Australia's top hairstylists!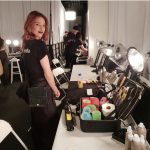 Being Bach Hair! Gosh it's fun to be a part of this team! It might seem cliche but the truth is, this team of people are such a joy to work with. We are all unique, with entirely different strengths, but we work so well together and have such wonderful respect for each other's work. It is a testament to all our team members that our salon culture remains positive and uplifting even during the most testing of times.
Out in the 'real' world, this year has thrown a few wild balls. I think we all had high hopes that this year would be smooth sailing after the uncertainty of last year. But for many of us, our personal lives have been somewhat chaotic and maybe just a tiny bit challenging. Our home away from home – our now expanded Bach Hair family – is a haven for us all, including our clients.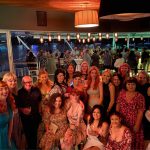 It is a space where exciting things are happening, where positivity and happiness are in abundance. Where you can come to relax and forget about your troubles for a while. Where the focus is not on the bad news but on the good news! Events, competitions, new looks, new shows, new books and new ideas. Camaraderie and professional, expert advice. When we walk through the door every day we leave our troubles outside, leaving space for all those lovely things to come instead. So thank you, for sharing this year with us and making it as fun and exciting as possible. Let's raise those glasses of champagne (or a gin and tonic if that french stuff was too elusive!) and say cheers to 2021! And let's all hold our breath at midnight and step quietly but surely into 2022 – easy it does it now everyone – with joy and positivity. 
Happy Holidays Everyone!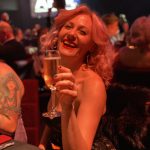 Sarah x