I love presents. I love giving them AND receiving them so Christmas is absolutely my favourite time of the year. In fact, I get so excited that I already have all my Christmas gifts wrapped and hidden in my cupboard by November most years. I am also someone who takes very rapid fancies to things and loves them with great passion. I have so many favourite things, and I love to share them with others so  buying me gifts is never a challenge.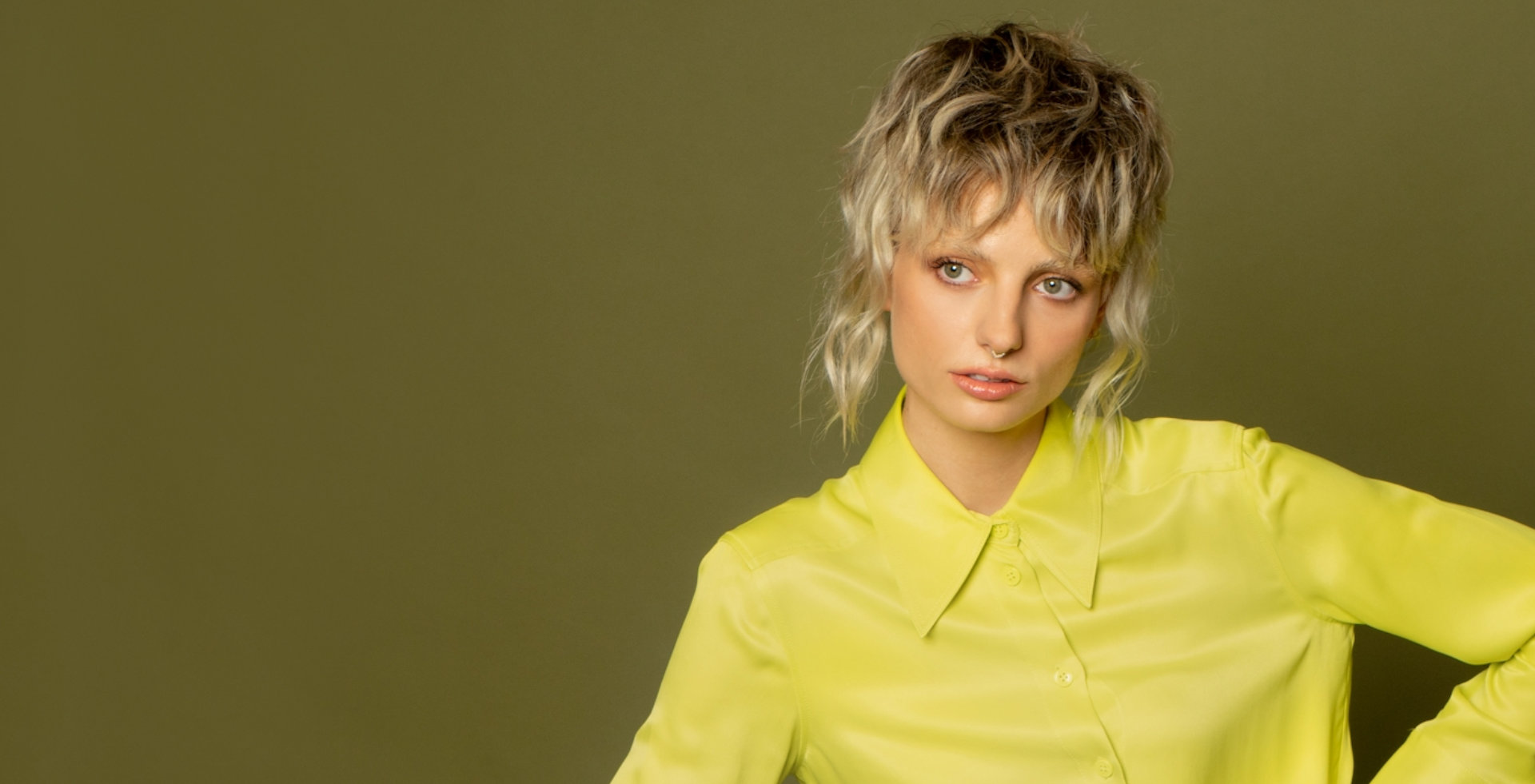 So with that in mind… Here is a list of  a few of my favourite hair related things. While I have the privilege of using and receiving these lovely things through my work, you may not know the joys of truly beautiful hair products and accessories. With Christmas coming it's a great time to make yourself a nice, long list. After all, Santa loves a long Christmas list! It's probably easier to ensure your happiness with a plethora of options, and those elves need something to keep them occupied eh? 
Happy present hunting everyone!
Sarah x
System Professional Luxe Oil
Be still my beating heart! This superstar is the oil to end all oils. It's no coincidence it's label is gold because this product deserves to win the top prize!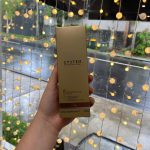 Cliches aside, Luxe oil is actually the only oil I've been convinced to use on myself. I often find oils can leave hair flat and faintly greasy and as a lover of  volume and movement that is just unacceptable. But as someone with a tendency to develop a fluffy halo as the drop of a hat, I have been duped into trying all sorts of 'miracle' oils that definitely do not work for finer hair. This glorious creation however, can TRULY be used on any hair type. Even fine hair! It's formula is more fluid than some of the thicker, more serum like oils out there so it absorbs quickly into hair. Your hair is left feeling soft and silky with a beautiful shine, whilst still holding style and volume. Just adjust the amount to suit your hair. I never thought I would love this but it really is my hero. 
System Professional Blue Shaper
Who could be blue when Blue Shaper is around? This groovy little product is a 'hydro-gel' – marketing speak for water based gel – but don't go thinking it's anything like the hair gel used by Emo kids in the early 2000's. Blue Shaper has a lightweight, flowing consistency with zero stickiness. It gives a nice bit of hold and volume but it is also great for smoothing and light frizz control. In fact, it's so lightweight it feels like it's not even there! I mix this with my beloved Luxe oil to make the hybrid product I had only ever dreamed of having previously.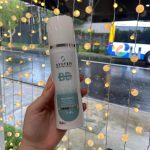 This was sadly out of stock for most of last year and I missed it desperately. I *may* have resorted to raiding the sample cupboard to make it through because nothing else was quite as good for me.  Luckily it is back and better than ever! Phew!
Dyson Blowdryer
Yes this is the most money you will ever spend on a hairdryer. But it is TOTALLY WORTH IT! It's quiet and light but still powerful. It doesn't make your hair go frizzy like those horrid tiny travel dryers but it's about the same size. For those curly people out there, the diffuser is the best I've ever worked with and there is a significant reduction in the fluffy halo formed by other diffusers. And it is super easy to use on yourself!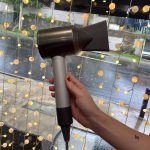 I was sceptical I have to admit. A vacuum company making things for hair seemed a teensy bit odd, especially at the extraordinary price they charge, but after working with them in the salon I am no longer sceptical. I was given one last year as a prize – lucky me!- and I reckon it's a pretty darn awesome present!
GHD Size 2 Round Brush
So I have a confession. I complained quite bitterly about how much I hated this brush when we first got them about 12 years ago. I am now feeling a tiny bit of regret for my very vocal displeasure. This Brush rocks! It grips the hair well, so it's awesome for those home blow dry novices out there. It's handle is reasonably heavy in comparison to many brushes out there but that makes it easier to control when you are using it on yourself. I've had mine for about a month less than the time we have had them in the salon so they last well and they aren't even that expensive!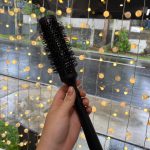 This size is a great all rounder for any length hair and it can be used for volume or smoothing. Sorry Pete for whinging, I take it all back.
Tangle Teezer
Look. It kind of looks like a horse brush, I admit. And the salon definitely bought one from a trade show as more of a novelty than an actual functional hair item. But this little gem surprised us all. It removes tangles from even the tangliest of tangly hair with little to no pulling, ripping or pain. Hair is at its most fragile when it's wet and this lovely brush/comb situation respects your hair as it removes the knots, keeping it in the best possible condition. You can even use it dry.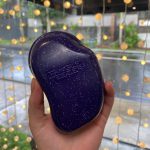 Mine is a delightfully tacky metallic purple and I have one at home and one at the salon and It's the only thing the children will let near their hair to get out that one annoying mat of hair at the back of their heads from sleeping in wet hair. 
Mason Pearson Handy Boar Bristle Hair Brush B3
This is the only thing on this list I don't actually own. I have coveted one of these classic brushes for years and years. This is the brush that every girl had back in the day to delicately brush 100 strokes every night to give health and shine to their luscious locks. The natural bristles, soft cushioning and elegant shape really do smooth out the hair and gently stimulate the scalp for optimum hair and health. We have one actual Mason Pearson brand brush in the salon and It is the only brush I will use for up styles as nothing else works as well to smooth while keeping the shape. I will hunt it down for ages rather than use something else.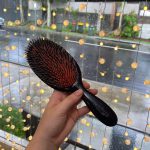 We do not sell these, we are in no way affiliated with this brand. I just honestly love this brush. I love it. It is beautiful to look at, and somehow manages to suggest luxury and elegance while still being just a brush. Although coming in at the $250 mark, the price tag also suggests these things. I want one. Please Santa???? I'll give up the '54 convertible for one of these instead. Dark Ruby. Thank You.