I've always thought that the beginning of Autumn wasn't the start of March as the Gregorian calendar insists it is here down south. To me the arrival of the Easter long weekend truly heralds the start of the glorious jaunt into this most delightful season. The last vestiges of summer have finally vanished and there is a clean crispness to the air early in the day. Evenings begin to cool, doonas get their first taste of freedom from the cramped confines of whichever unseen corner of the house they will actually squeeze into.  For us in the hair industry it also marks the beginning of our very favourite season – the season of change. 
With the extreme humidity of February behind us, it's finally safe to try a fringe. The fringe of the moment has been lingering in the shadows for some time and it is finally ready to take centre stage. Heavy, textured fringes reminiscent of a 70's rock goddess are our current love. Think Debbie Harry or Stevie Nicks reimagined into 2021.  Personally I am HERE FOR THIS! Dramatic, yet soft, a fringe like this makes a statement while being remarkably versatile.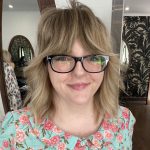 While a sleek bob is always going to be a classic staple, the much maligned layers of the 70s-90s have popped in for a little bit of a glow up. All that time we spent at home last year not bothering to style our hair gave most of us a much desired break from the daily grind of styling our hair perfectly. And a not so desired break from our hairstylist! Which gave some of us (myself included) a bit of a pleasant surprise – we actually like our natural texture and a little bit of length! The enforced growing out of haircuts has blossomed into a magnificent trend. Shag haircuts, heavily layered length, fringes, volume, and movement. Big is back, big time.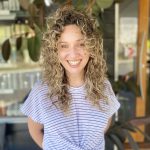 In those areas that don't have a basically perennial season ( I'm talking to you most of Queensland) autumn displays an exquisitely evocative colour palette. The rich tones of rust red, burnt sienna, chestnut and amber replace the bright, vibrant hues of spring and summer. The desire to create warmth grows as the temperature drops. The natural inclination of most people is to take inspiration from these lush, deep tones during this time. And we agree! Nothing says hello to the cooler seasons better than going darker or warmer with your tone.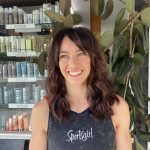 Blondes out there, don't panic! Caramel, apricot or mink lowlights add just a touch of autumnal splendour without making your transition back to summer blonde an impossible task. Or you can try the trend that just won't quit – the money piece. I'm not entirely certain the origin of the name but I am certain it's a fun colour technique to try. Any colour, on any level, this is just a contrasting lighter or brighter tone in an obvious piece at the front of your hair. Little colour, big impact!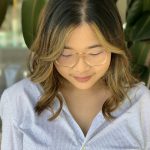 Autumn is my personal favourite season and not just because it's my birthday in April!  The relentless heat and humidity that comes with living on the Queensland coast during summer does somewhat dampen the desire to do anything with one's hair other than get rid of it. The refreshing change in the air breathes new enthusiasm into weary heads and gets us thinking about new possibilities. I hope you find some inspiration in this little selection of our salon's favourite trends. If nothing else it will give you something to read while you attempt to go camping in the rain at Easter. I will be in my nice dry home planning my birthday celebrations 🥂 
Sarah x